Creating a funeral invitation can be a difficult thing to do. While you're likely to be struggling with grief, you want to make sure everyone is notified about the funeral arrangements. If you've never had to create a funeral invitation before, you might not be sure what the proper protocol is. If you're in charge of memorial announcements, funeral viewing invitations, or similar invites, this article is designed to help you. Use the tips below to create a memorable funeral invitation.
Are Funeral Invitations Required?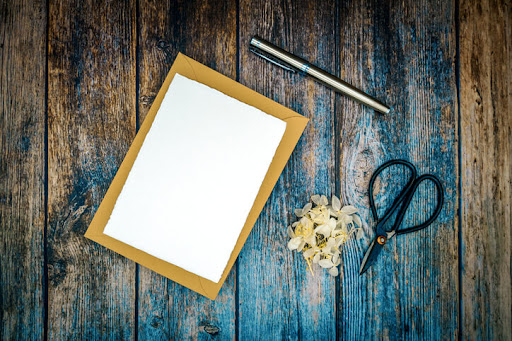 While funeral invitations are not required, they're a good way to notify friends and family that a loved one has passed. Rather than having to call each person, sending invitations gets the word out to many people at once. The only time you may not want to send invitations is if you wish to keep the ceremony private. Of course, you will need to gather everyone's addresses if you'll be sending physical invitations through the mail.
Examples of Funeral Service Invitations
Below are some funeral invitation examples to help you get started. During your time of grief, it is normal not to have the words or creativity to create an invitation. The good news is that many templates exist to help you create a memorial funeral invitation. Some funeral invitations come with a blank funeral invitation card, allowing you to customize the text as you wish.
One common one uses "in loving memory," such as the template below.
"In loving memory of X, who sadly passed away on X." Then, you can proceed to talk a bit about the person's interests and family connections if desired. Provide information on the time, date, and location of the service. You may also wish to include a line about donations or flowers if requested. Most invitations will also contain the date of birth of the person.
In loving memory invitations are one of the most common types of funeral invitations sent out. Not sure where to purchase in loving memory invitations? Check out our in loving memory invitations here.
Some families wish to keep a more celebratory tone for their funeral announcement cards. If so, you can use a "celebrating life" tone template such as:
"Celebrating the life of X, who passed on X." Then, continue with the detailed information about the memorial or service as mentioned above. A celebration of life service is generally more positive in nature and less somber, focusing on the amazing accomplishments of the deceased. The invitation may highlight a few of the greatest attributes or achievements of the person who has passed away.
If the location of the ceremony or gravesite is difficult to find, you may also wish to include a printed-out direction sheet to assist guests in finding the venue.
Shop Funeral Invitations
Keeping Memories Alive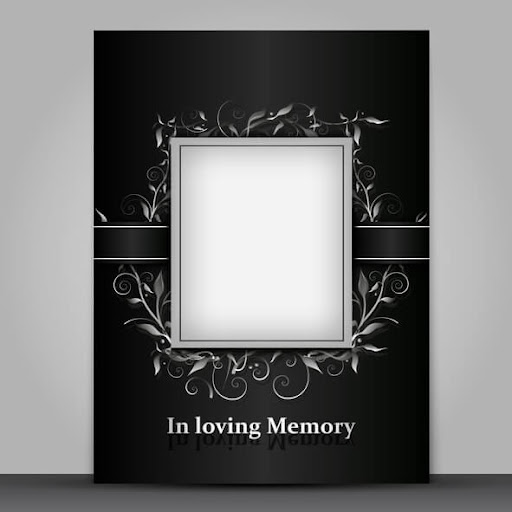 Photos are a great way to help keep the memory of a loved one alive, even after they've gone. For many people, the holidays are a tough time to be without loved ones. If you're looking for a way to keep your loved one with you, create a memorial ornament. Memorial ornaments continue the loving memory of someone from your Christmas tree every year.
Shop Memorial Ornaments