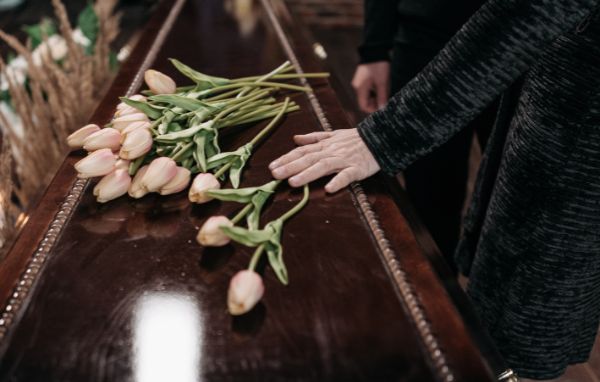 (Image Credit: Canva)
Our memorial ornaments serve as beautiful reminders of the loved ones we've lost. They're thoughtful gifts that can be given as stocking stuffers or handed out at funeral services. Each guest will surely cherish their ornament, whether they choose to hang it on their Christmas tree or prop it up on their fireplace mantel.
At Funeral Prints, we're passionate about creating memorial ornaments that are perfectly tailored to you and your loved one who has passed. That's why we make it as easy and stress-free as possible to customize your ornaments with your preferred photo and text.
When customizing your ornament, we encourage you to select a photo of your loved one that brings you the most joy and elicits the happiest memories. As for text, most of our ornaments feature the name of the deceased, the years they were with us (ex: 1950 - 2022), and a loving phrase akin to "In Loving Memory" or "Forever in Our Hearts." If you're unsure of what text to include on your ornament, we'd be happy to help you.
It's important to note that our customization options go beyond selecting text and images. We offer a wide selection of beautiful base ornaments for you to choose from, each with a distinct circle, oval, or rectangular shape. This includes our lovely Classic Full Circle Ornament, elegant Black Floral Rectangle Ornament, and sweet and wintery Snowflakes Oval Ornament.
Pair With Custom Memorial Handouts
Unsure of when to hand out these memorial ornaments? You could ask that they be given out alongside the memorial handouts at the funeral service. If you're still in need of handouts, we encourage you to browse our selection of funeral pamphlets. Our gorgeous pamphlets are easy to customize, affordable, and printed on lovely Gloss Cover Stock.
Shop Funeral Invitations
Our ornaments are intended to be keepsakes. That's why we're committed to making them with quality glass that features smooth beveled edges. To keep them safe and smudge-free until you hand them out to others, we include drawstring pouches for each and every ornament. To further enhance their beauty and ensure that they're easy to hang, we also include white sheer hanging ribbons for placing them on trees.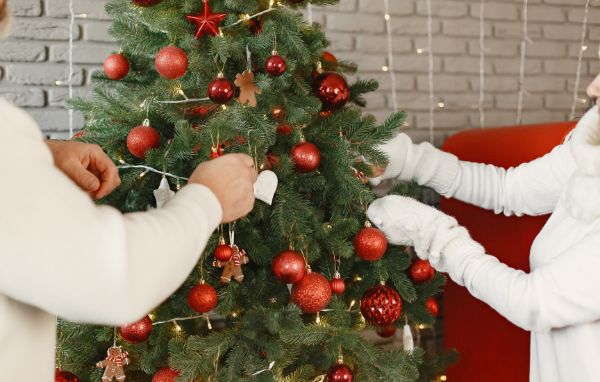 (Image Credit: Canva)
Send to Those Close With Your Loved One
If there are people who were close to your loved one but were unable to attend the funeral, sending them this memorial ornament would surely mean a lot. You could also send the ornament alongside one of our Thank You cards. These customizable cards are a lovely way to express your gratitude to someone during this difficult time. You could be thanking them for their support, the role they played in your loved one's life, or anything else that comes to mind.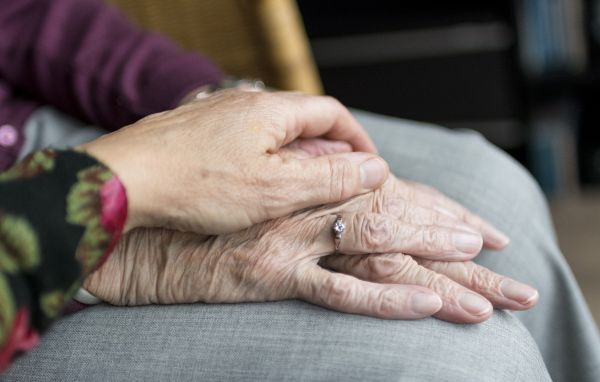 (Image Credit: Canva)
Create Custom Keepsakes With FuneralPrints
Planning a funeral can be incredibly difficult for those grieving the loss of a loved one. That's why we at Funeral Prints are passionate about offering simple, affordable, and fast funeral printing services.
When you order memorial keepsakes from us — be it our glass ornaments, blankets, prayer cards, or bookmarks — we ensure that your order is printed and shipped as quickly as possible. When you order before 3 p.m. EST during the week, we can even have them printed and shipped the same day.
If you have any questions about our pamphlets and keepsakes or need assistance placing an order, please don't hesitate to reach out. You can contact us by filling out our online form or calling 800-774-4313. Our friendly team is here to help you with anything you need.
Shop Memorial Ornaments