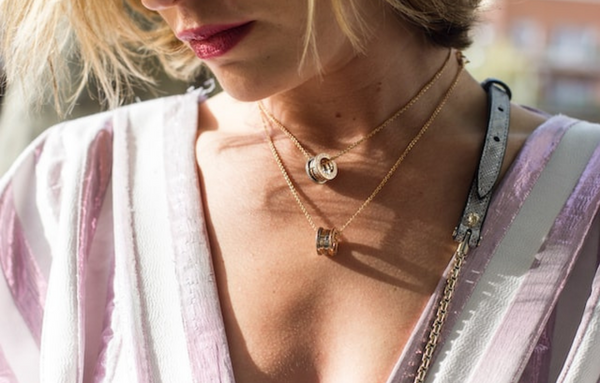 Source: Unsplash
Losing a loved one can be incredibly difficult, and coming to terms with the loss is often challenging. At Funeral Prints, we understand that grieving family members have to face this brutal reality. The pain of being unable to talk to loved ones, see them, or have them around can be too much to bear.
People often find comfort in memorializing their beloved in various ways. Keeping photos and memorabilia around the house can bring peace and connection to the deceased. Memorial jewelry, such as a cremation pendant or heart necklace, is another great way to keep those special people close to us and feel a deeper connection to them.
Shop Memorial Urn Necklaces
How Does Memorial Jewelry Work?
Memorial jewelry, also called remembrance jewelry, is a unique and beautiful way to keep a loved one close. It's a special way to honor and remember them—a reminder of the time you shared. This type of memorial keepsake is created by jewelers by embedding ashes in jewelry items such as lockets, pendants, rings, dog tags, and bracelets—and they can be made from different materials, including sterling silver, stainless steel, and rose gold. Some people even make jewelry out of the cremation ashes.
Other times, the piece of jewelry is filled with cremated remains. These souvenirs may include a lock of hair, withered funeral flowers, or something else of great significance.
With a piece of memorial jewelry, you can keep a small part of your beloved with you at all times, allowing their memory, life story, and spirit to stay close to you.
Types of Memorial Jewelry: Locket Necklaces, Rings & Earrings
With cremation jewelry becoming increasingly popular, you have many options when choosing the perfect piece. Funeral Prints offers cremation urns, diamonds, crystals, keychains, charms, brooches, bracelets, rings, necklaces, pendants, and more—all with personalized details like birthstones, hair, photographs as well as handprints, fingerprints, and paw prints.
Listed below are some of the memorial jewelry options available:
Memorial Pendant Necklaces: These urn necklaces are a popular form of cremation jewelry that both men and women can wear. And with many different designs and shapes, you can choose a teardrop, heart, angel wing, cross, letter, or even a photo locket to hang onto your memorial necklace and pay tribute to your loved one. Letters are a great way to show your love and respect for them, and photo locket necklaces can keep a loved one's picture close to your heart.
Memorial Bracelets: There are several alternatives for folks who would rather wear jewelry on their wrists than their fingers or neck. You can find personalized cremation bracelets in a various range of fabrics, colors, and styles to match your outfit, from adjustable bands to multi-looped end chains. Some of the most popular options include bangle bracelets as well as charm bracelets.
Cremation Earrings: These aren't usually the first thing that pops into your head when you think of jewelry, but they have the potential to be unique and unlike any other. Whether you choose studs or dangly designs, you can find materials and meanings that reflect the particular person in your life and pay a gorgeous tribute to them.
Cremation Rings: These are great for all weather conditions, fit perfectly under gloves, and are ideal for people who always work with their hands. Plus, cremation rings are available in various colors and sizes, and you can personalize the urn to fit your style.
Fingerprint Jewelry: In addition to holding ashes, jewelry can also feature the unique fingerprint of your loved one. This is perfect for more than just your typical cremation jewelry, as it can be added to cufflinks, rings, key chains, and more!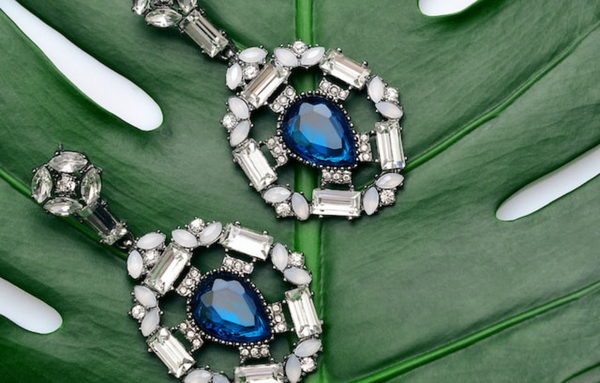 Source: Unsplash
Treasure the Memory of Your Loved One With Funeral Prints' Memorial Jewelry
With memorial or keepsake jewelry, you can honor a departed loved one. It matters not if you wear them or give them as sympathy gifts; these jewelry pieces affirm your affection and bond with the deceased. Check out Funeral Prints to pick the perfect remembrance piece. Our extensive selection of memorial jewelry includes pendants, rings, and necklaces. Keepsake memorial bookmarks are another excellent choice to look into.
Call our friendly phone staff at 1-800-774-4313 today for free assistance in designing, creating, and ordering the funeral printing services you need today! All orders entered before 3 p.m. EST are shipped out the same day, Monday through Friday.
Shop Cremation Urn Pendants