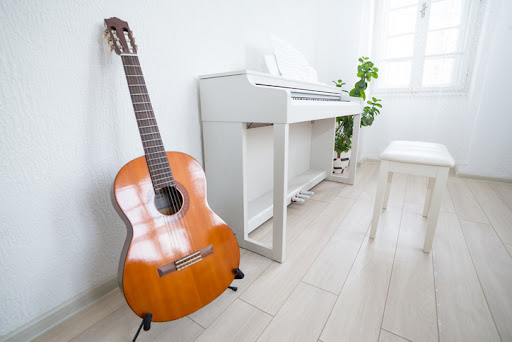 People are often looking for unique and special ways to memorialize the passing on of a loved one. A funeral concert is one of these unique ideas that have been done before and are gaining traction in modern times. Many feel it is one of the best ways to help the bereaved family and their community acknowledge the passing on of a loved one. It's also the perfect opportunity to give testimony to the deceased's life and provide continuity and hope for the living. Thus allowing those who attend to both mourn and celebrate the deceased. But how can you put together a funeral concert or a rock memorial? We have put together some ideas and tips to help bring this vision to life. Read on to find out.

Get sound equipment
Some funeral homes have their own sound systems. Therefore they often have multiple ways to play music, such as MP3 players. Nevertheless, you may still need to get the right sound equipment for the funeral concert. In order to achieve the best results you'll need:
Microphones
Loudspeaker
Mixing boards
Monitors
Cables for sound equipment
Live mixing DAWs
PA systems
Mixing desk sound equipment
Pick a venue
The concert setting or event space should be somewhere close to the deceased's heart. The most common locations are the parlor of a funeral home, a church banquet hall, or the home of a relative or friend. It is also possible to hold the funeral concert at a social club, pub, or restaurant. However, it would be best if you considered the cost of the venue before choosing the location.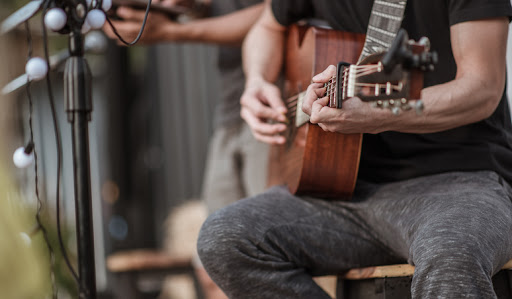 Invite artists/musicians
Hiring a band or musician makes the funeral concert even more special and memorable. If the deceased had a favorite band, you should reach out to them first. We understand you will most likely be limited by budget so cover bands are a good option as well. You can search online and browse the social media pages of musicians. You can also ask family members and friends to recommend suitable musicians or bands.

Most bands have their own sound equipment, but they will probably charge more. This is why having your own sound equipment can help with costs. In addition, you may need to cater for the musicians' travel expenses and accommodation.
Shop Customizable Prayer Cards

Choose songs
You can also be your own DJ and search Spotify or YouTube for songs. Here is how to choose the songs. You can also refer to our blog on how to choose funeral songs.
The deceased's favorite songs
The music selected is supposed to honor your loved one. Did he or she have a type of music or favorite songs? For instance, if their favorite songs were rock, you could organize your event as a rock memorial.

Songs with a message

The message is the most important attribute of any song played at a funeral concert. Therefore, you should read and understand the lyrics of every song that you want to include in the funeral concert's playlist. Even as the music may be the deceased's favorite you do want to cater to your funeral concert attendees as well.
It is a good idea to start with songs of grief and sorrow. As you progress through the music you should then shift to songs of remembrance. Then transition to concluding with songs that have a message of hope.

Invite guests/mourners

There are many ways to invite people to the funeral concert. Making a phone call to the colleagues, friends, and family members of the deceased seems to be the best option. However, this may be time-consuming and emotionally exhausting. So you can send out emails or post on social media instead.


Have a budget

Once you know how the funeral concert or rock memorial will happen, you need to determine your budget. You also need to know where the funds will come from. The artists and venue manager may request a down payment. You may also need to pay for the sound equipment in advance. Budget is always going to be a limiting factor but if you use your imagination you can turn a funeral into a celebration of life.


You can also reach out and ask family and friends to help fundraise for the event. Alternatively, you can sell tickets to the funeral concert to raise money and let attendees know the ticket cost is going to cover the cost of the show.

Give your loved one a fitting send-off

We hope our advice is helpful in trying this unique way of honoring your lost loved ones.Celebrating the life of the person who was lost can help the healing process begin. Even though a funeral concert may potentially be costly, it is one of the best ways to celebrate a life well-lived. Feel free to reach out to us if you need help with planning other aspects of your funeral or memorial.
Shop Customizable Memorial Blankets