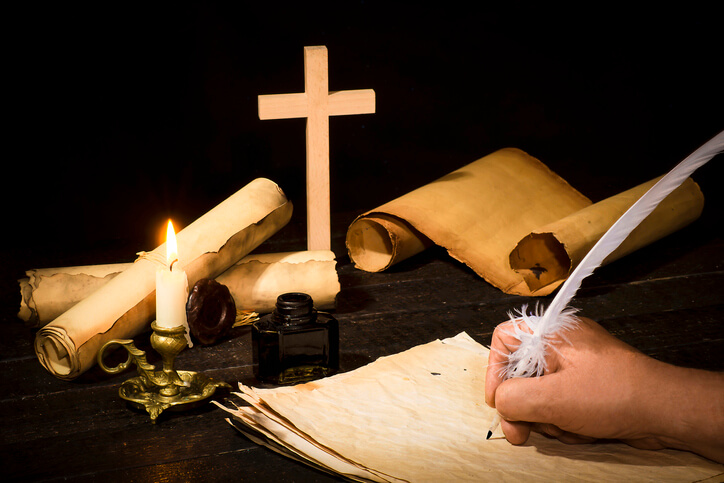 How to Choose a Funeral Scripture
Choosing the right funeral reading lets you express your feelings with close family and friends. They can be used during a memorial service, funeral or celebration of life in honor of your loved one. While every event is unique, organizers often select two or three readings in total. Choose from religious scripture, poetry or personal stories to embellish your service. Here are a few overarching categories to consider when making your selection.
Questions to Consider
Finding the right passage may feel overwhelming when you're faced with so many decisions. If you're not sure where to start, ask yourself a few questions for guidance.
Does the deceased have a favorite passage, poem or quote?
Does the reading illustrate the deceased's character or personality?
Does it elicit emotion?
Would your loved one approve of the selection?
Is the passage humorous, endearing or sentimental?
Does it help you put your thoughts into words?
Does the reading offer solace?
Should your readings be similar in nature?
Choosing the right reading is as unique as your relationship to the deceased. What you choose has more to do with your feelings than an objective goal. Go with something you or the deceased would love for a heartfelt contribution.
SHOP CUSTOM PRAYER CARDS!
Types of Readings
The type of reading you choose depends largely on what you or the deceased would like. If your loved one was a religious person, for example, scripture may be appropriate for the occasion. If you or your attendees prefer a secular service, draw inspiration from the words of a beloved author. Here are a few ideas to consider when choosing an appropriate reading for your loved one's service.
Religious Readings
If the deceased followed Christianity, choosing a passage from the Bible is one way of honoring their faith. Perhaps they had a favorite story from the Bible or a song they enjoyed singing in the church choir. No matter your selection, ask yourself what the person would have chosen in their memory.
If your loved one belongs to another religion, consider a passage from an important text such as the Quran or the Hebrew Bible. Ask a faith leader for appropriate suggestions if you're in need of additional guidance. Remember, the sentiment behind your selection is often what matters most.
Secular Readings
People who don't identify with a particular religion often describe themselves as secular. To that end, choose a text that's meaningful to you or your loved one from a non-secular source. For example, find a short excerpt from the deceased's favorite book or play to share with mourners. If you'd rather, recite lyrics from a singer or songwriter to express appropriate sentiment.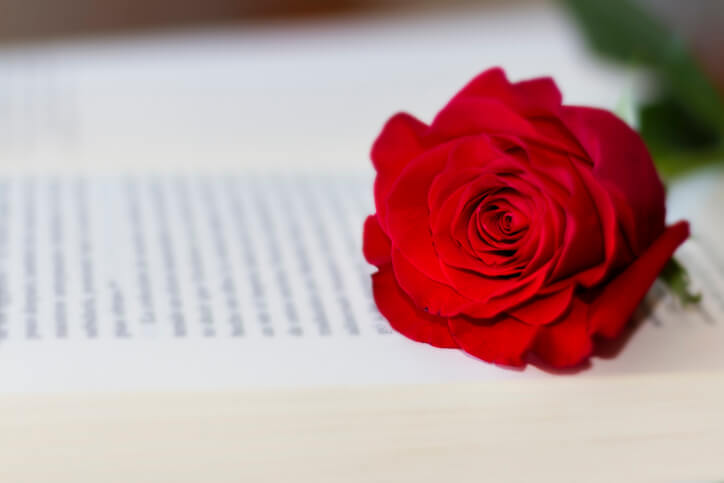 Original Compositions
Sometimes the best way to share your feelings is by writing a completely original work. Whether you tell a story about the deceased's life, or contribute your own poetry, know that the sky's the limit. A personalized reading offers a glimpse into the deceased's life and legacy best known to close friends and family.
Final Thoughts
When deciding on an appropriate service reading, go with what you know. Honoring your loved one has more to do with remembering who they were as a person than getting approval. Whether you choose something secular, religious or original, let your loved one be the guiding light.
SHOP CUSTOM MEMORIAL BLANKETS!