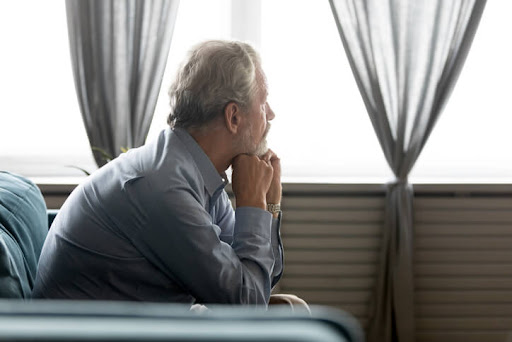 Honoring the life of your loved ones, including your granddad, is an important part of their passing. One of the ways you can celebrate your grandpa's legacy is by sharing a thoughtful memorial poem or meaningful prayer with friends and family. There are a few general categories to consider when making your selection.
By being thoughtful and deliberate you can be sure your words will leave a lasting impression. Also consider if the deceased preferred a celebration of life as opposed to a more somber funeral. We have put together some of the best funeral poems to pay tribute at your grandfather's funeral. With our help you can make a lasting impression with the perfect funeral poem or prayer, either printed on prayer cards, programs or in the eulogy.
Religious
If your grandfather was a religious man, he'd likely appreciate a sacred text or poem in his honor. Choose a scripture he knew and loved, or a Biblical story reminiscent of his character. You could have the writing included in the funeral program as well. Alternatively, consider a religious text from the respective religion, if your grandpa followed a different faith. If you're still unsure which selection to make, ask a faith leader or other family members for guidance.
You might also consider including a religious reference as part of your grandpa's service. Choose a text you know he'd like, whether it be a Psalm sung by members of your congregation or a religious poem or passage. Tailoring your service to the man you knew and loved is a sign of the utmost respect. Just remember to choose your words wisely based on the faith of the deceased. Below are a couple poems in loving memory of a grandfather.
Shop Customizable Memorial Blankets!
Angler's Prayer
-Author Unknown
God grant that I may fish for trout Until my dying day:
And when I come to my last cast
I'll then most humbly pray
When, in the Lord's safe landing net I'm perfectly asleep
That in His mercy I'll be judged
As good enough to keep.
My Journey's Just Begun
by Ellen Brenneman
Don't think of me as gone away
My journey's just begun
Life holds so many facets
This earth is but one
Just think of me as resting
From the sorrows and the tears
In a place of warmth and comfort
Where there are no days and years
Think of how I must be wishing
That you could know today
How nothing but your sadness
Can really go away
And think of me as living
In the hearts of those I touched
For nothing loved is ever lost
And I know I was loved so much
Secular
Not all people or events are religious, so you're welcome to make a secular selection instead for your grandpa's funeral. For example, if your grandpa loved reading, why not choose a quote from his favorite book or author? If he enjoyed poetry, consider reciting a poem appropriate for the occasion. Longer texts may also be included in the service program, but keep any time limitations in mind.
You may be unfamiliar with your grandfather's reading habits and that is ok. Therefore you may be in search of a more general excerpt to show your care and respect for the deceased. If so, know there are many non-religious poems that are ideal for memorial services or celebrations of life. Including secular poems, quotes or readings is also a nice gesture to attendees from other faiths. Below are some wonderful options for poems along these lines.
Grandfather Kept a Garden
-Author Unknown
Our Grandfather kept a garden,
A garden of the heart;
He planted all the good things,
That gave our lives their start.
He turned us to the sunshine,
And encouraged us to dream:
Fostering and nurturing the seeds of self-esteem.
And then the winds and rain came,
He protected us enough;
But not too much because he knew
We would stand up strong and tough.
His constant good example,
Always taught us right from wrong;
Markers for our pathway that will last
a lifetime long.
We are our Grandfather's garden,
We are his legacy.
Thank you Grandfather, we love you.
To My Grandfather (Modified)
-By Georgia Harkness
A giant pine, magnificent and old
Stood staunch against the sky and all around
Shed beauty, grace and power.
Within its fold birds safely reared their young.
The velvet ground beneath was gentle,
and the cooling shade gave cheer to passers by.
Its towering arms a landmark stood, erect and unafraid,
As if to say, "Fear naught from life's alarms".
It fell one day.
Where it had dauntless stood was loneliness and void.
But men who passed paid tribute – and said,
"To know this life was good,
It left it's mark on me. Its work stands fast".
And so it lives. Such life no bonds can hold –
This giant pine, magnificent and old.
Special Guest
Many funeral services include special guests of some kind, whether it be an author, poet or someone else of importance. If your grandpa was a well known person, you may want to invite a special guest to do a reading. Ask yourself whether someone in attendance is interested in speaking to mark the occasion.
Having a special guest to do a reading can really mark how special your grandad was to you and everyone else. Maybe your grandfather's best friend was a famous person. Consider seeing if this person would be willing to come and read the eulogy or some of their own work. Just keep in mind some authors may value their privacy so use discretion. The poem just below is by famous poet Mary Elizabeth Frye, who lived almost 100 years.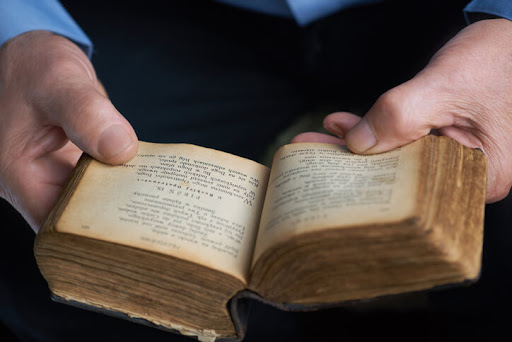 Do Not Stand At My Grave And Weep
by Mary Elizabeth Frye

Do not stand at my grave and weep,
I am not there, I do not sleep.
I am a thousand winds that blow.
I am the diamond glint on snow.
I am the sunlight on ripened grain.
I am the gentle autumn rain.
When you wake in the morning hush,
I am the swift, uplifting rush
Of quiet birds in circling flight.
I am the soft starlight at night.
Do not stand at my grave and weep.
I am not there, I do not sleep.
(Do not stand at my grave and cry.
I am not there, I did not die!)

Your Spirit
By Tram-Tiara T. Von Reichenbach

I know that no matter what
You will always be with me.
When life separates us
I'll know it is only your soul
Saying goodbye to your body
But your spirit will be with me always.
When I see a bird chirping on a nearby branch
I will know it is you singing to me.
When a butterfly brushes gently by me so care freely
I will know it is you assuring me you are free from pain.
When the gentle fragrance of a flower catches my attention
I will know it is you reminding me
To appreciate the simple things in life.
When the sun shining through my window awakens me
I will feel the warmth of your love.
When I hear the rain pitter patter against my window sill
I will hear your words of wisdom
And will remember what you taught me so well'
That without rain trees cannot grow
Without rain flowers cannot bloom
Without life's challenges I cannot grow strong.
When I look out to the sea
Familial
Ask yourself what relationship you had with the deceased and how to reflect it in your reading. For example, children and grandchildren usually attend funerals or memorials for their loved ones and may wish to contribute. For many a grandfather was not just a relative but a good friend, a good lister and someone who could console you in hard times. Be mindful of the relationship differences at play since all voices are valid.
Lastly, keep maturity levels in mind. Grandchildren may still attend a service even if they're too young to understand fully. If they'd like to participate without contributing something original, take a look at poems for deceased grandparents written specifically for kids. As always, choose the best fit for you and your family. Below are a couple short poems that may fit well for a child reader.
Grandad
-By Fiona Bourke
Grandad,
We know you can no longer stay with us,
you fought long and hard to be with us.
We know you now watch over and protect us.
Although we cannot hear your voice or see your smiling face,
We know deep down in our hearts that you have not left us.


A Poem for My Grandad
-By Dennis Taylor
And now that you're not here, Grandad,
I'll give double hugs to Nan.
Goodnight, God Bless you, Granddad,
From your loving little man.




Final Thoughts


Selecting a prayer, poem, or other text for your grandfather's passing may feel a bit daunting. Start by choosing a category to narrow your choices further. Remember the person they were and how they affected those around them. Above all, follow your inner guidance when making your decision. We wish you and your family a blessed event in honor of your grandpa. If you need help with funeral programs, prayer cards or thank you cards give us a call at 1-800-774-4313.
All orders ship same day if placed before 3pm EST, Monday - Friday.


Shop Custom Funeral Programs!